About Us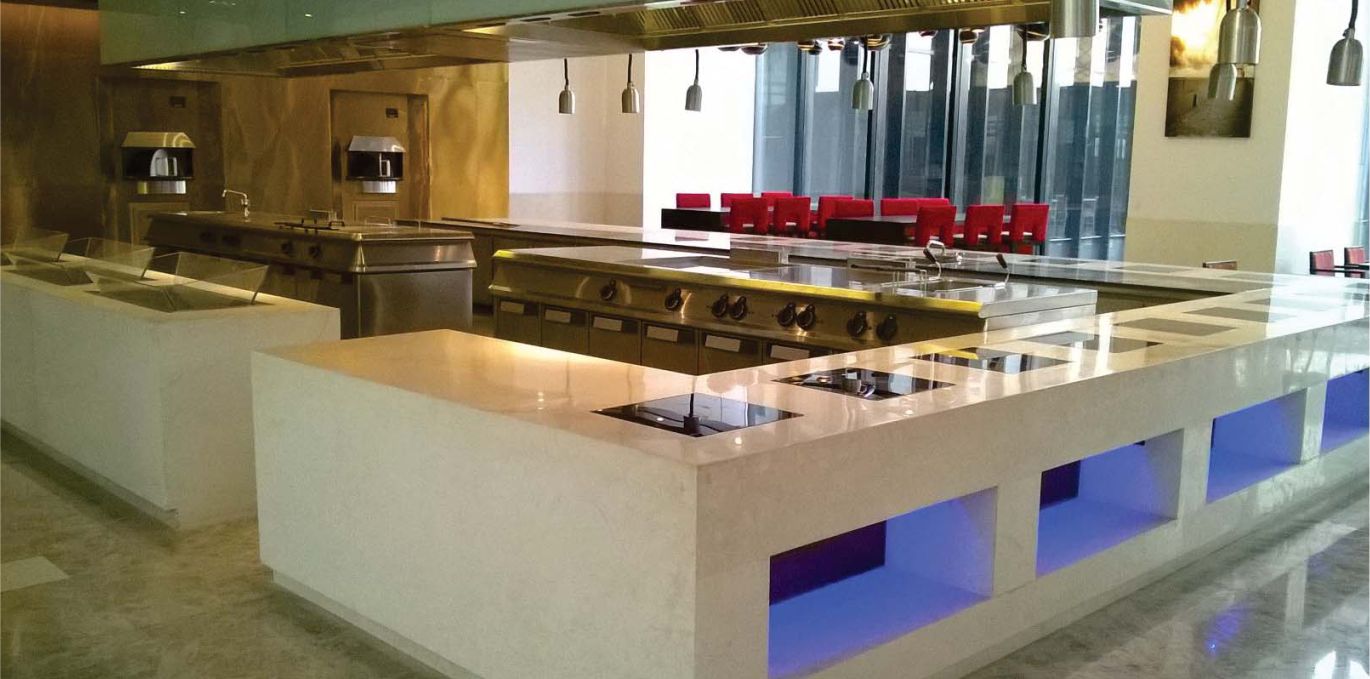 Team
Since 1990, we, at Aishwarya Consolidates, with our team of Service Engineers, have successfully commissioned several turnkey commercial kitchen projects across India to the complete satisfaction of our clients. Mr K Srinivasan, with 3 decades of experience in the Commercial Kitchen Equipment Industry, has been at the helm of our company, guiding and inspiring our team.
Values
At Aishwarya, we adhere to a value system that defines our 'customer first' philosophy.
Consistency
Our consistent track record has resulted in lasting and memorable relationships with customers and partners globally.
Reliability
The cost of the project and its eventual profitability for our clients, hinges on 'on-time' delivery, installation, testing and commissioning of their equipment. In constant coordination with our clients we ensure timely handing over of their complete kitchens. We make it mandatory to impart training to the clients' in-house staff to ensure the efficient and smooth running of the equipment, after the kitchen is taken over by them.
Quality
International quality is a norm and not an exception with us. We take pride in our uncompromising attitude towards quality in all that we do. Repeat orders from our prestigious clients are testimony to that.
Customization
We offer solutions by identifying and sourcing equipment to suit the customers' layout plan with their specific requirement.
WHAT WE DO?
Design & Planning

Visit the site to discuss and suggest equipment suitable for their specific requirement and planning a layout incorporating all the suggested equipment and M& E service drawings, is our first step in giving our clients an overall picture of their proposed kitchen .

Customization

We believe that every client's need is unique . Hence equipment are tailor made for our clients by our suppliers wherever our planning team deems it necessary .


High Quality Equipment sourcing

Quality is our hallmark. We source the world market for state of the art equipment ensuring that our customers get only the best. Equipment from around 66 countries ensures that we are able to recommend and supply equipment to suit every customer's specific requirement without compromising on quality. Every aspect of importing is taken over by us, freeing the end users of the formalities involved therein . .

Installation & Commissioning

Designing and planning customized kitchens to importing equipment, their placement at site , installation , testing and commissioning of those equipment, are done meticulously by our factory trained engineers . Trials are taken on those equipment and their experienced eyes observe the equipment for the smallest of details. Once satisfied with the working of the equipment, they guide and educate the operators and end users on the operation of the machine .

---